Luxurious Comfort Awaits
Step inside the arena at Southern Cross Luxurious Comfort Awaits.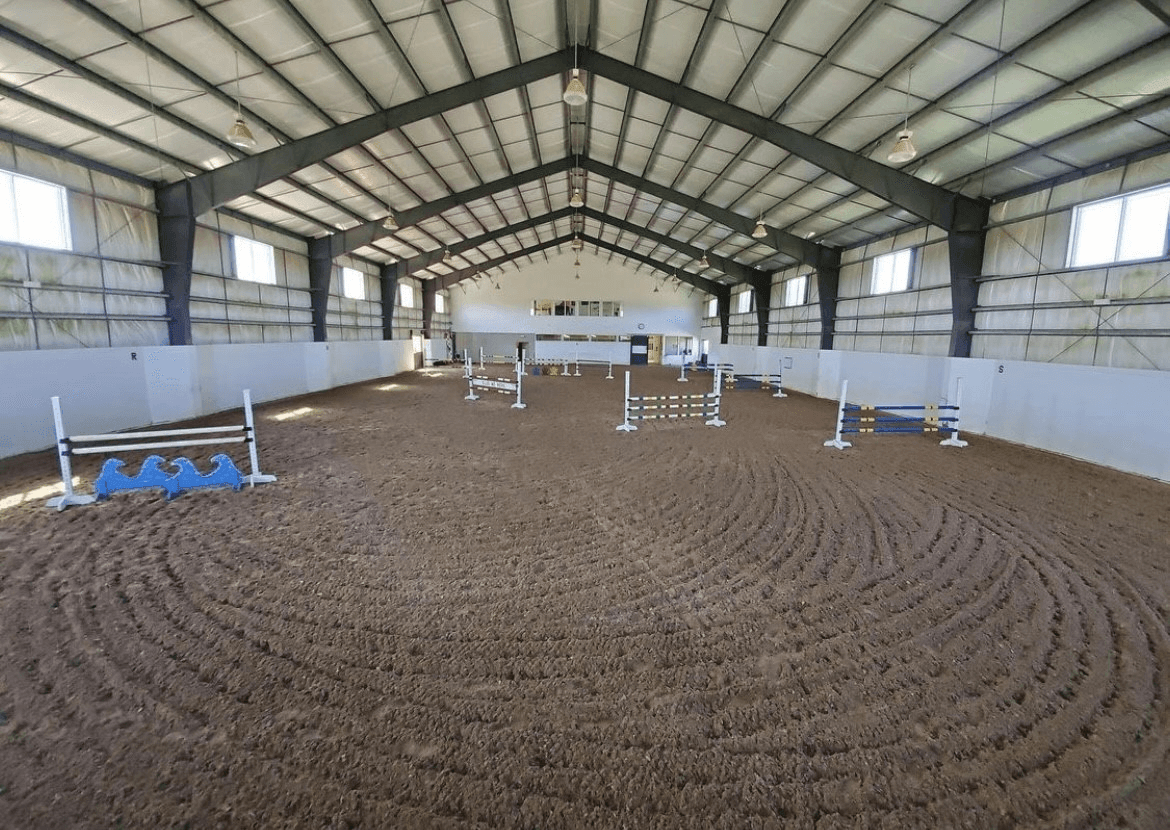 The 160 by 85-foot arena is fully insulated to keep both rider and horse – and spectator, for that matter – warm in the winter and cool in the summer. There is even a heated viewing room compete with Wi-Fi.
Notable features:
Euro footing has been installed in the riding area.
The felt is made with short fibers that are mixed with sand to create a cushioning and moisture retaining footing
The watering system combined with the fibers means you have a dust free ride every time
The arena is harrowed twice a week to ensure the best riding conditions
No stone is left unturned.